Thanks a lot for participating in the Light Meal event and pouring in so many delicious and healthy recipes..
Preeti Kashyap from Relishing Recipes:
Healthy Salad
Muskaan Shah and Sadhana from A2Z Vegetarian Cuisine:
Vaghareli Rotli
,
Carrot Tomato Celery Soup in Coconut Milk
and
Pineapple Salad
Shifa Firoz from Sugar n Spice:
Bean and vegetable soup
,
Mix Salad
and
Strawberry Banana Tofu shake
Kanchan from Kitchen Gossip:
Thalipeeth for Fasts
Nisha from Nisha's Kitchen:
Instant Mor Curry with Rice
Rajeswari from Rak's Kitchen:
Poricha Kuzhambu and plantain dry curry
Uma from Essence of Andhra:
Wheat Rava Dosa
Tigerfish from teczcape - an escape to food:
Cabbage and Carrot Indian Curry
Radhika from Tickling Palates:
Sweet Corn Soup
SE from Denufood-Delicious and Nutritious Food:
Ghavne / Kailoli/ Appam/ Rice flour Dosa
and
Maggie Noodles with vegetables
Seethalakshmi suresh:
Rava vermicelli idli
,
Besan omlet with sprouts filling
and
Tomato toast
Deepika from My Life and Spice:
Minestrone
Padhu of Padhus kitchen:
Moong Dal Dosa
Arti Agarwal from Breakfast to dinner:
Bottle guard curry
and
Poha
Anuradha venkatesh from Delicious Home Food:
Rava POngal and thengai Chutney
Rani Shankar from Whats for dinner:
Vegetable Couscous
Pari vasisht from Foodelicious:
Elephant Foot Yam Kabab- Veg Shami Kabab
,
Stuffed Oats and Wheat pancake
and
Pav Bhaji – Mumbai Street Food
Prathibha from The Chef and Her Kitchen:
Mixed sprouts adai
Humaira from Hamaira's food passion:
Cajun style Potatoes
Priya suresh from Priya's Easy n Tasty recipes:
Rajma and Mixed Veggies Salad
,
Cheesy Rajma Sandwich
and
Creamy Carrot and Cilantro Soup
Meera from Enjoy Indian Food:
Whole Moong-Carrot khichdi
Vidhas from Appetizing Recipes:
Rajma and pasta soup
Graziana from Erbe in Cucina:
Eggless Chili Omelette
Sumana from With Coffee and Tea:
Hearty tomatoe Bisque
Sayatani from A Home Maker's Diary:
Light Veg n lentil soup
DK from Chef in You:
Vegan Sloppy Joes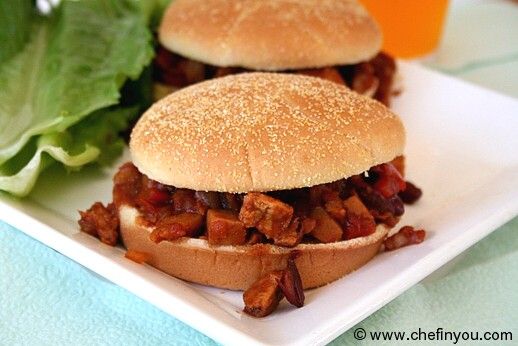 Sandhya Hariharan from Sandhya's kitchen:
Bean Burger
,
Cream of Carrot Coriander Soup
and
Paneer Sandwitch
Supriya from Celebrating Little things in life:
Bruschetta
Kamala Bhoopathy from Cook@ Ease:
Mixed Vegetable Soup
and
Ribbon Sandwich
Sheetal from Life is Beautiful:
Baked Gobi Manchurian
Radhika Vasanth from Food for 7 stages of life:
Corn & Peas Sandwich
Neha from Tasty recipes:
Yogurt salad
Sudha from Malaysian Delicacies:
Tomato Mango Salad
Gethan from Myh Tasty recipes:
Mixed Vegetable Soup
and
Cheese Soup
Rama devi
Puffed rice upma
Ingredients:
Puffed rice-2 cups
Onions(chopped)-2
Tomatoes(chopped)-1
Roasted gram dal powder-2 tsp
Salt-as required
Green chillies(sliced)-3 or red chilli powder-1 tsp
Jeera-1/2 tsp
Mustard-1/2 tsp
Oil-2 tsp
Method:
Soak puffed rice in water for 2 min and drain the water. Heat oil in kadai and add mustard, jeera and green chillies. Add onions, salt fry till it becomes transparent. Then add tomatoes and fry till it is cooked.(if use red chilli powder add now)Finally add puffed rice, mix well and then add roasted gram dal powder. Fry for 2 min. Serve hot.
Dibba Roti:
Ingredients:
Idly rava,urad dal-1 cup (each)
Raw rice rava(take raw rice and powder it in mixie to rava)-1 cup
Salt-to taste
Method:
Soak urad dal for 3 hrs and grind to batter. Add both the rawa to batter and let it soak for 8 hrs. Add soda 1/2 tsp and mix well. Heat a thick tawa and pour 1/4th of the batter. Add oil and cook it on low flame till done on both sides. Check with knife just like cake. If it sticks to the knife, cook for some more time. Cut into pieces and serve with onion chutney.
Onion Chutney:
Ingredients:
Onions-2 big
Tomato-1 big
Red chillies-5 or 6
Garlic flakes-3
Salt-to taste
Mustard-1/2 tsp
Oil-1 tsp
Method:
Chop onions and tomatoes. Put all ingredients in mixie and grind it to a paste(no water).In a kadai take 1 tsp oil and add mustard. After popping, add onion tomato paste. Fry for 2min.
Raje from Veggie Haven:
Potato-chickpea Burgers
Nivedita from Nivedita's kitchen:
Simply Salads
Spice from Spicebuds:
Bunny's Carrot Soup
Prathibha from The Chef and Her Kitchen:
Billakudumulu / Rice Rava Tikkis
Lata Raja of Flavours and Tastes:
Spicy Oat Buns
Cool Lassi(e)of Pan Gravy Kadai Curry :
Avocado and Roasted pepper Salad
,
Oat Fruit N Nut Bars
and
Crunchy Cheesy Baked Potato Balls
Suma Gandlur of VeggiePlatter:
Potato - Carrot Soup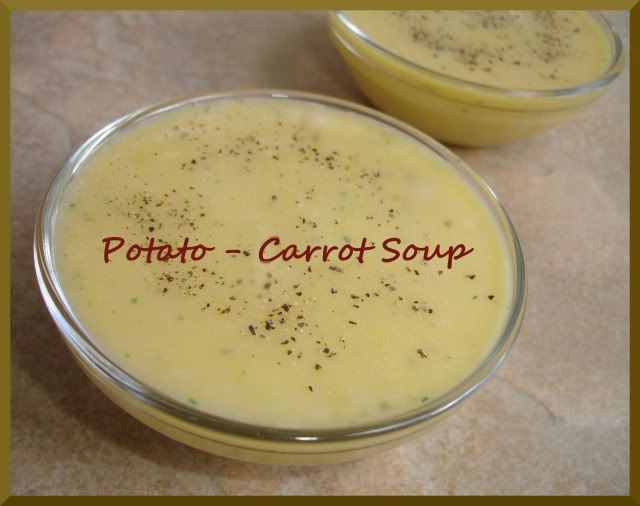 Prema of Salsa hut:
Moong dal kichadi
and
Vegetable Salad
Malini of Khana Khazana:
Masoor Daal
and
Creamy Cheesy Pasta
Please let me know in case I have missed any entry at easycrafts@gmail.com
Thanks once again for your participation..
Hoping to collect the specialty dishes from all parts of the world through this month's event
WYF: Specialty food
Please do participate.